Quality Corporate Catering Services In Villa Park, IL
Corky's Catering provides corporate catering services to businesses, corporations, companies, and co-workers' meetings or occasions in Villa Park, IL. Professionals in our catering business are experienced, friendly, and well-organized to offer great food and a memorable corporate experience that aligns with your objectives.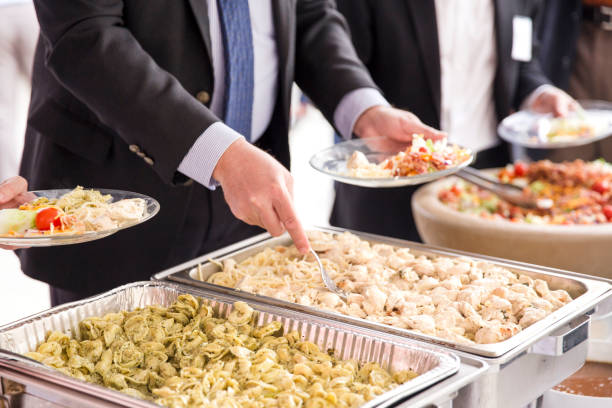 Our Corporate Catering Services
Corporate Catering Lunch
We offer professionally prepared and well-cooked lunch meals to companies, businesses, and corporate organizations. Our experienced corporate caterers pay detailed attention to food quality and provide specific meals that our clients may need such as unique meals that fulfill certain dietary needs. We will deliver on time to allow you to continue fulfilling your business objectives uninterrupted. We also provide corporate box lunch catering.
Corporate Breakfast Catering
We have an extensive menu for breakfast catering which has numerous benefits to the company. Your employees will be attentive, happy, and awake when they take a healthy breakfast every morning. Your corporate employees or guests will also be on time besides eating a well-balanced diet.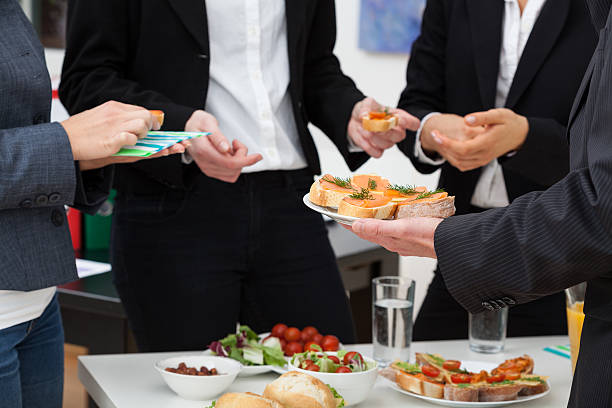 One-Off Corporate Events
There are other companies that will like to use corporate catering services for special events such as hosting clients, anniversary events, and more. Below are various types of one-off corporate events that we can host:
Corporate Board Meeting Catering
We can help lessen the stress of preparing board meetings where the most important people in the company are in attendance by delivering fresh, quality, delicious, and balanced diet food. Our meals will improve focus and creativity during this kind of vital company meeting.
Corporate Business Dinner Catering
We will partner with you to ensure you have an exciting moment with a delicious dinner for whatever reason you may be celebrating whether it's posting better profit results, celebrating something, or simply catching up with staff or clients.
Other one-off services include:
Corporate networking event catering
Corporate picnic catering
Corporate trade show catering
Corporate conference catering
Corporate charity event catering
Corporate award ceremony catering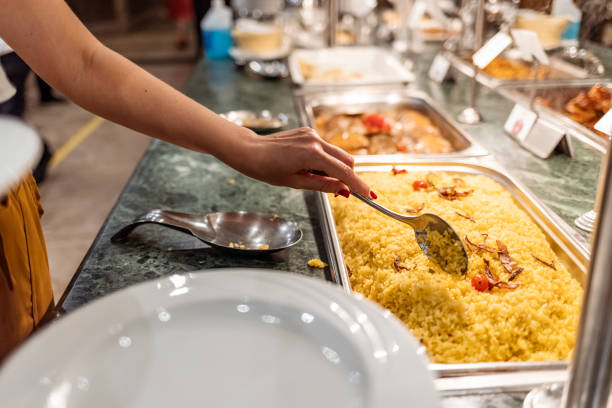 Types Of Corporate Catering
Below are common types of corporate catering:
Buffet-style
Just like a buffet, your corporate caterer will bring large trays of meals and people take what they want. This is an excellent option for large groups where platters or individual orders are pricey.
Individual Orders
Each person whether it's an employee or guest will give an order to the corporate caterer. Each employee will have the freedom to pick unique a meal.
Platters
A platter may include a variety of sandwiches or desserts and you have an option of choosing your favorite.
Popup Restaurants
Two to three employees will come to your company, take orders from everyone. The difference between this arrangement and visiting local restaurants is that no one leaves the workplace.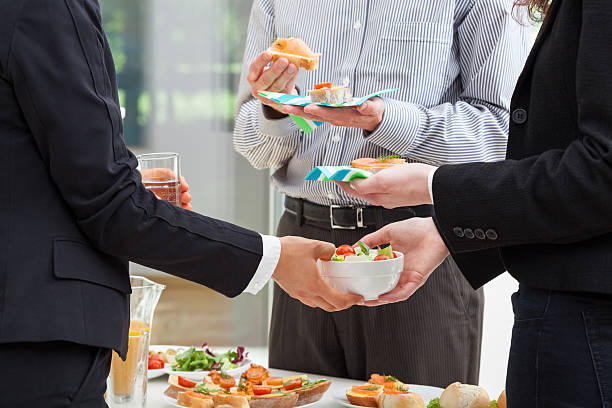 Benefits Of Our Catering Services
Saves Time
Company or office catering can save a business lot of time and enhance productivity. Staff doesn't have to go and eat outside the office. Colleagues or Employees could come up with brilliant and useful ideas while eating together in the office.
You could lessen the time taken by attendees to eat lunch in training or meetings by a huge margin. For instance, you can give the attendees a lunch break of 30 minutes instead of one hour and continue while people are about to finish eating.
Employees Appreciate Great Food
Employees appreciate great food whether the company is a startup and you're the owner or just an HR representative ordering corporate catering. Catering lunch or even occasional meals will make employees feel appreciated and enjoy the quality food. Catering service will make a day-long company meeting a little more fun and exciting or make long training more enjoyable.
People even appreciate it more if you make efforts to order them healthy or delicious meals. A variety of authentic, fresh, and local meals will make your employees very happy.
Improved Recruiting And Retention
A small benefit like a corporate lunch on a daily basis is today viewed as a great bonus in this day where wages or benefits are cut from every angle. For instance, if you're given a chance to work in two companies but one offers free lunch two times a week, you're more likely to go to the one with a free meal. Most people will also consider the company with free lunch because they will see it as a place with better employee treatment or they will tend to expect more benefits.
The same applies to employee retention, people will stay in a workplace or company where they feel valued and appreciated. A simple free meal will speak volumes to many employees working in a company.
Corporate Catering Is Great For Company Culture
Most companies today have come to appreciate the importance of company culture centered on employees. Top multinationals or companies have supported their employees by taking care of or meeting their needs.
The best and less costly way to start with is by providing meals to your staff. Eating together promotes cohesion and team-building among your employees. You will also provide a conducive environment for employees to brainstorm and contribute more to operating your company. Besides getting to know each other better, people will also overhear or strike up a conversation that will add more value to your company or business.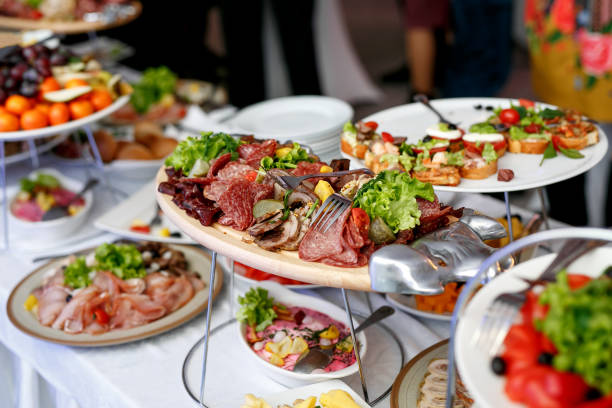 Why Choose Our Corporate Catering In Villa Park, IL
At Corky's Catering, we are experienced professionals with over 40 years of providing catering services. We strive to give the best catering services to the community in Villa Park, IL. Our top priority is to provide quality food and exemplary corporate catering services to companies and businesses in Villa Park, Illinois.
We have a reputation as the best catering partners because of our experience and ability to meet the catering needs and tastes. Our menus are also attractive and we are clean professionals which also means that we value proper hygiene. We are organized and we will not cause any delays in delivering food to offices; we understand time input is an extremely valuable parameter for the success of any business.
Contact us today, for a delicious, quality, and exciting dinner, lunch, or breakfast. Our team will carefully listen to your needs and deliver exactly what you want from a corporate catering service.